RIVERSIDE SWISS LUXURY CAMP IN RISHIKESH
MAKE WONDERFUL MEMORIES WITH YOUR
FRIEND, LOVED ONES, FAMILY
SWISS LUXURY
CAMP IN RISHIKESH
Swiss luxury camp in Rishikesh is equipped with beautiful designed camps with modern amenities like swimming pool, free WIFI, restaurant, dinning area, free parking etc. Swiss camp package include luxury camp stay with lunch, evening snacks, dinner & next day breakfast with lots more fun & adventure
NESTLED IN NATURE WITH EXOTIC AMBIANCE AND SCENIC LANDSCAPES
Price On Higher End For Special Occasion, Weekend & Long Weekend
CLUB
1 Night Stay Package
Including All Mention Activities Excluding River Rafting
PRIME
1 Night Stay Package With Rafting
Including All Mention Activities With River Rafting
1 NIGHT STAY PACKAGE OUTLINE
DAY:1
– Arrive in campsite
– Once your check in, get refreshed and have lunch (Veg)
– Enjoy Camp Activities Like Volleyball, Table Tennis Etc.
– You can also stroll to the river, which is 200 meters away from campsite
– Back to camp and have Evening Snacks (Veg) with Tea/Coffee
– Music Night With Dance & Trance
– Have Dinner (Veg & Non Veg)
– Overnight Stay in Camp

DAY: 2
– Morning Tea/Coffee
– Riverside Self Trek & Hike
– Have breakfast
– Post breakfast, check out
– Riverside Swiss Adventure Camp
– Camp in Rajaji National Park Range
– Luxury Camp With Attached Washroom
– Camp With Cooler & Deluxe Amenities
– Swimming Pool Access
– Unlimited Meals & Snacks
– Indian Buffet Meal (Veg & Non Veg)
– Non Veg Option Available In Dinner
– Lunch, Snacks, Dinner & Breakfast
– Indoor & Outdoor Games
– Volleyball, Badminton, Table Tennis, Cricket, Ludo, Chess, Carom Etc
– Free Personal Parking Available
– Free WIFI & 24 Hr. Power Backup
– Mount & Nature View Campsite
– Swiss Luxury Adventure Camp
– Situated in a Peaceful Valley of Rajaji National Park
– Camp With Beds & All Amenities
– Electricity & Power Back up
– Dining and Dance Floor
– Camp With Mount & Nature View
– Indoor & Outdoor Sports
– Camp With Attached Washrooms
– Centralized Solar Power Geyser
– Free Parking Available At Campsite
– Following Maximum Safety Measures
– CCTV Secure Campsite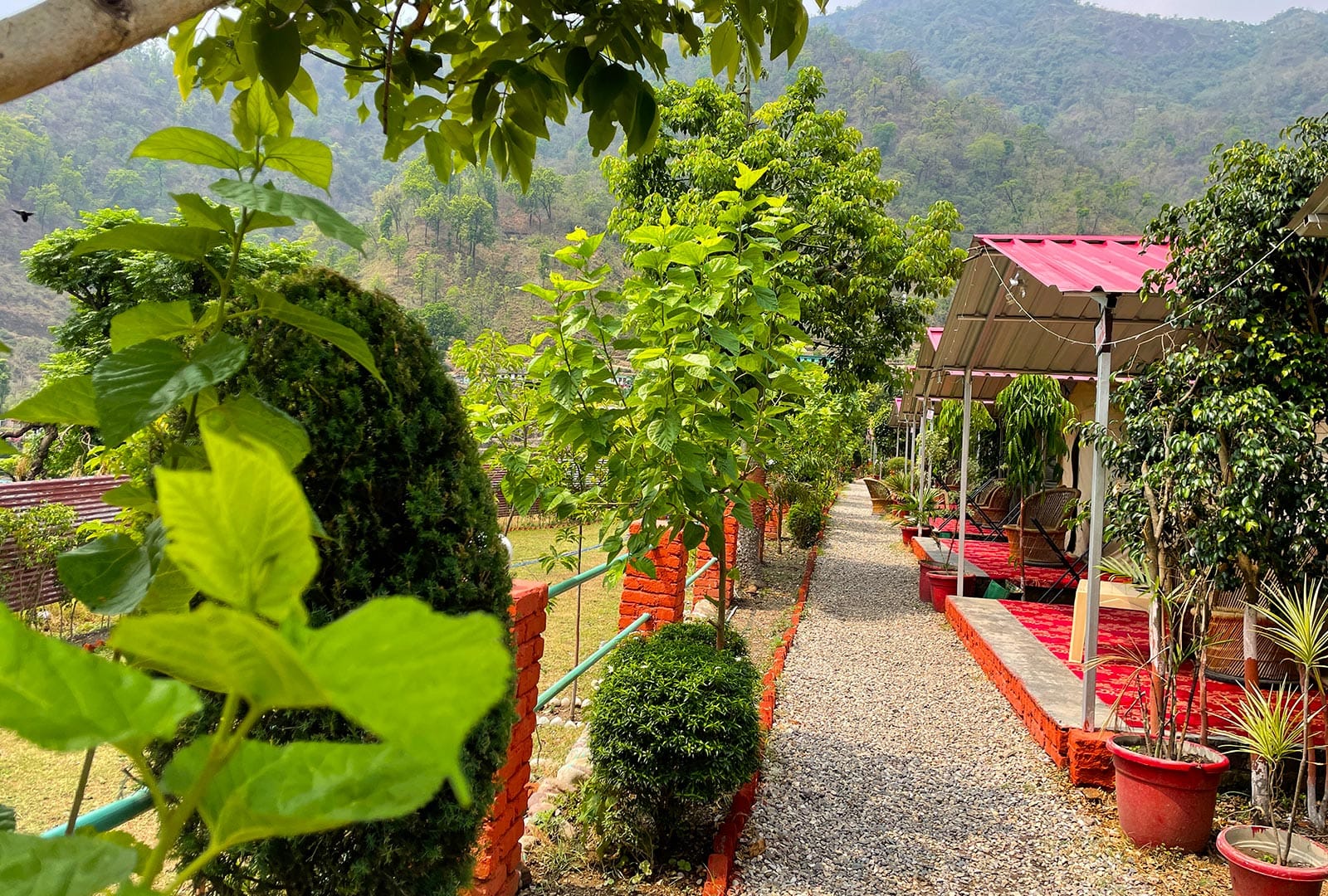 Swiss Luxury Camp In Rishikesh
Swiss Luxury Camp in Rishikesh Shivpuri is just a stone throw away from huel River at Rishikesh with ample Parking Space. We offer 33 Luxury Swiss Tents with Attach Washrooms. Swiss luxury camp in Rishikesh welcomes you to enjoy your outside accommodation inside tents to feel the nature and hear every clear voice approximately it like the river sore of Ganga and mix voices of various wild animals. You can watch the effluence free sky, clear moon with all shades and uncountable stars.
Where is it located in Rishikesh?
Swiss Luxury Adventure Camp is 16 Km From Rishikesh Bus Stand/Railway Station in Shivpuri Rishikesh
What is the river's distance from the campsite?
Tributary River "Huel" is Just 200 Meters Walking Distance From Campsite.
Is public transport available from Rishikesh bus stand, Nepali farm, or railway station?
There is public transport available from Rishikesh bus stand/railway station to the campsite, but at weekends it is suggested to come in your own vehicle or you can hire a two-wheeler on rent from Rishikesh bus stand or Tapowan rishikesh.
What's on the camp's menu?
We serve a light and healthy regular Indian meal plan that includes Rice, Chapati, Pulses, Mixed & Seasonal vegetables, Panner, Chicken, Salad, and a sweet dish, among other things. Unlimited Buffet Meals & Snacks
Places to visit near the campsite?
You can visit Neer Waterfall, Beatles Ashram, Goa Beach, Neam Beach, Marine Drive, Thrill Factory, Patna Waterfall, Neelkanth Mahadev Temple, Jhilmil Cave etc.
How do i book a camp?
Booking amount needed for confirmation, remaining balance payable at time of check-in
When we go for river rafting?
If you choose a package that includes river rafting, you can go rafting either that day or the day after. Timing for rafting is adjustable.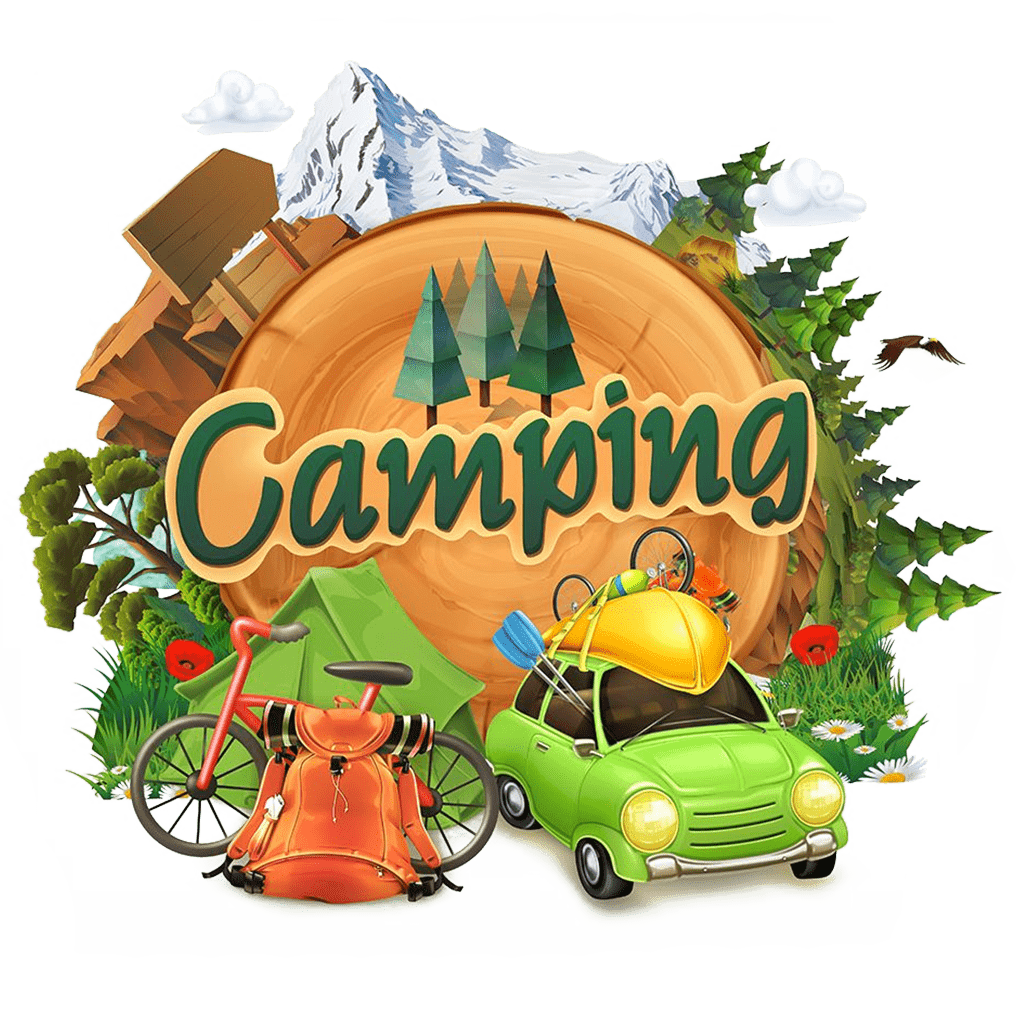 Plan Your Priceless Memories With Us